Herkimer County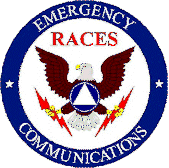 ARES/RACES
SKYWARN
Don Rankins N2ZWO - Emergency Coordinator / Radio Officer (EC / RO)
(315) 527-5831 (Cell) (315) 894-3621 (Home / fax))

ARES/RACES Support Role
The primary role for both services is to support the emergency management community (responders, relief, and recovery agencies) with communications during times of emergency and disaster when normal communications are unavailable or overwhelmed with use. Amateur radio works when other methods fail as it does not rely on wires and communication facilities of common carriers. Amateurs have a wide range of frequencies and modes available to deliver routine, welfare, emergency and tactical messages. Amateur operators are licensed and authorized to communicate internationally into and out of places where disaster has struck. The radio services provide Herkimer County with a reserve of operators and technicians that are trained and equipped in the art of radio communications. For more detailed information about ARES and RACES see the ARRL Public Service Communications Manual.

VHF Repeaters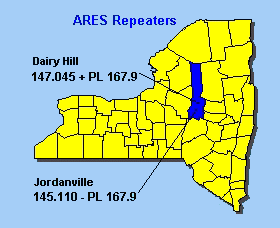 ARES/RACES Station at the Herkimer County Communications Center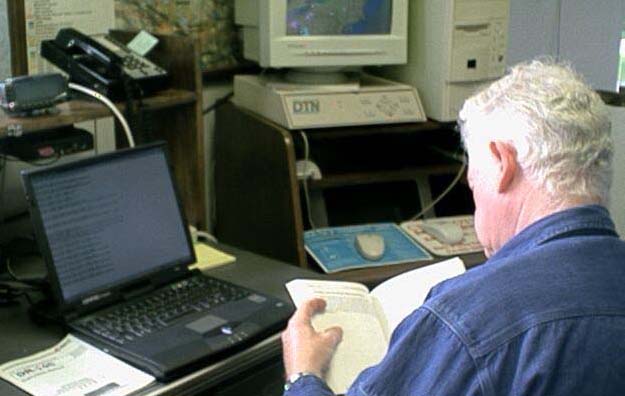 Installed at the Herkimer County Communications Center in the Office of Emergency Services is an all mode ARES/RACES communications station. This station includes VHF, UHF, and HF voice radios. A computer and VHF radio provide APRS and Packet radio communications. Included in the equipment are a Kenwood D700A, a Yaesu 920, and an Alinco DR140. Digital communications are also possible on VHF and HF frequencies using "Fldigi" software. Using Fldigi enables real time messaging using message formats from the Incident Command System and Red Cross.


Training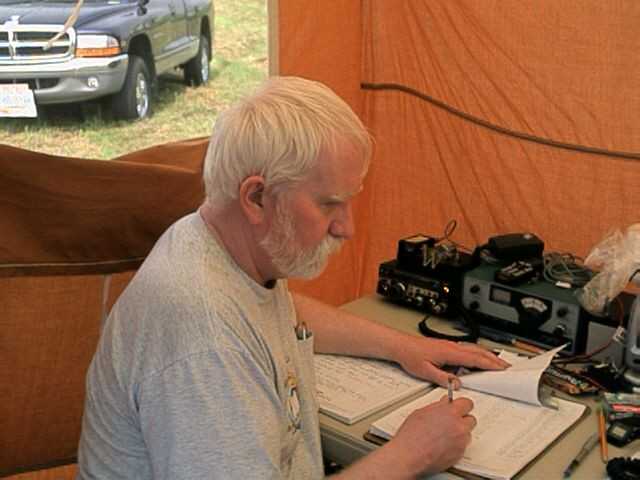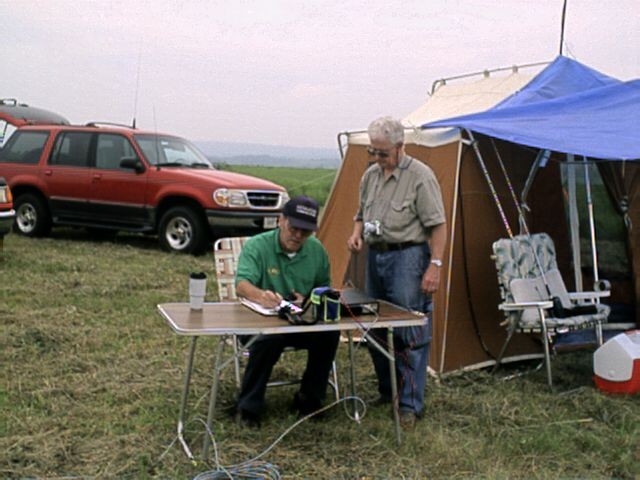 SKYWARN


Fort Herkimer Amateur Radio Association
and ARES/RACES Meetings
Herkimer County ARES/RACES is officially an integral part of the Fort Herkimer Amateur Radio Association, Inc. The corporation attained 501(c)3 public charity status in March 2020. Meetings are held on the 2nd Wednesday of the month at the Herkimer County communications center.


Herkimer County ARES/RACES Officials
Don Rankins N2ZWO - Emergency Coordinator/Radio Officer
(315) 527-5831 (c) (315) 894-3621 (Home / fax)

Chris Bouck KB4CMF - AEC for Operations
(315) 429-3927 (h) (315) 868-0132 (c)

Larry Martinson KC2RCU- AEC for Administration
(315) 219-7362 (h)

Ed Prior W2XAM - AEC for Logistics
(315) 839-5883 (h)

Duane Patocka N6RVA - AEC for Communications
(315) 737-8974 (h) (301) 904-6168

Ron Knox KC2ENH - Liaison AEC
(315) 866-7621 (h)

Hank Crofoot KB2VLP - AEC for Skywarn
(315) 823-2993 (h)

Chris Bouck KB4CMF - AEC for Skywarn
(315) 429-3927 (h) (315) 868-0132 (c)

---
Western New York ARRL Officials
Section Manager - Laura Mueller - N2LJM --- 2011 East Main St, Falconer, NY 14733 (716) 338-3122
Section Emergency Coordinator - Joseph Tedesco - KC2DKP--- 12 Greenfield St, Orchard Park, NY 14127-4215
Section Traffic Manager - Raymond Feness - K2RMF --- 11258 Brown Schoolhouse Rd., Freedom, NY 14065-9751
District Emergency Coordinator - Brian Webster - N2KGC --- 214 Eggleston Hill Rd, Cooperstown, NY 13326
Assistant Section Manager Catskill District - Don Rankins - N2ZWO--- 1435 Elizabethtown Rd, Ilion, NY 13357

---
Atlantic Division Officials
Director - Tom Abernethy W3TOM --- PO Box 73, Accokeek, MD 20607 (301) 257-6225
Vice Director - Bob Famigilo K3RF --- PO Box 9, Media, PA 19063 (610) 359-7300

---
New York State RACES
State RACES Radio Officer - Gil Saez N2PKB ---

183 Kings Rd, Coxsakie NY 12051 (518) 292-2267


State RACES Deputy Radio Officer

-

Ken Goetz

N2SQW --- PO Box 426, Cairo, NY 12413 (518) 925-6051
RACES Region IV Coordinator - John Darling K2QQY--- 279 Klocks Corners Rd., Oswego, NY 13126
RACES Region IV OEMRegion4dl@dhses.ny.gov --- (315) 438-8907 Fax (315) 438-3350

---
Links of Importance

Direct all questions, corrections, or additions regarding this webpage to: Chris KB4CMF

Updated 15 Mar 2020